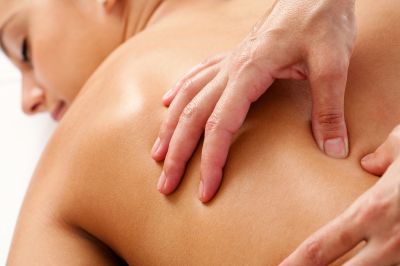 "Rejuvenating the Body, Mind, and Soul"
Offering 20, 50, and 80 minute massages
Nosek & Associates Physical Therapy proudly offers Massage Therapy to patients and individuals in the community.
This is where Rehabilitation meets Relaxation!
This service is provided in-office and
performed by a Certified Massage Therapist.
Experience a Relaxing Massage That Accommodates
Your Schedule and Budget!
Benefits of receiving a massage at Nosek & Associates Physical Therapy:
Massages are performed by a Certified Massage Therapist.
After years of referring patients to massage therapy, we experienced first hand the frustration of patients returning to treatment in pain with aggravated symptoms from a massage.
With an in-office Massage Therapist, the patient can relax and enjoy the benefits of massage without the worry of jeopardizing his or her rehabilitation process.
Direct communication between the Physical Therapist and Massage Therapist ensures proper progression towards rehabilitation goals.
Individuals living in the community also have the opportunity to experience a massage in a safe and personalized environment.
Benefits of Massage Therapy:
Relaxation and stress relief
Relieves muscle tension, increases circulation, and improves respiration
Produces a warm, soothing, analgesic effect
Improves lymphatic flow and reduces swelling of the extremities
May have a sedative or stimulating effect, depending on the type and length of massage
May reduce adhesions or scar tissue and positively affect range of motion and flexibility
Special rates are available!
Call for an appointment today!
949-273-6766